Retriev-a-dor™


Fuse Door Retriever
Almost every linemen has a story of a fuse door falling from a hot stick while handling them during an outage. That's why Electrical Materials Company. developed the Retriev-a-dor™. The new Retriev-a-dor™ is a hot stick attachment tool, which allows linemen to retrieve open fuse doors much more easily and safely than using a hot stick alone.
The Retriev-a-dor™ also allows linemen to install a replacement fuse door with as much ease and safety as retrieving one. In addition, the Retriev-a-dor™ attachment does not interfere with normal hot stick operations, such as when initially opening and closing fuse doors.
Features:
• Tube design allows for easy alignment of tool with open fuse door.

• Retriev-a-dor™ installs quickly on hot stick with thumbscrews.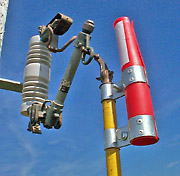 Opening or closing fuse door.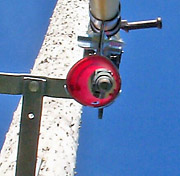 Bottom view from ground. Note: Tube design allows user to sight in on fuse door.